Concrete Mixer
JS series horizontal axies concrete mixer has has single job and and PLD series ingredients machine composition simple type concrete batching plant of double superiority, also can for stationary concrete batching plant provides supporting host, applies Yu various big, and in the, and small precast factory and the highway, and bridge, and water, and Terminal, industrial and the civil engineering, can mixing dry sex concrete, plastic concrete, liquidity concrete, light aggregate concrete and the various mortar, is a efficient models, application very widely.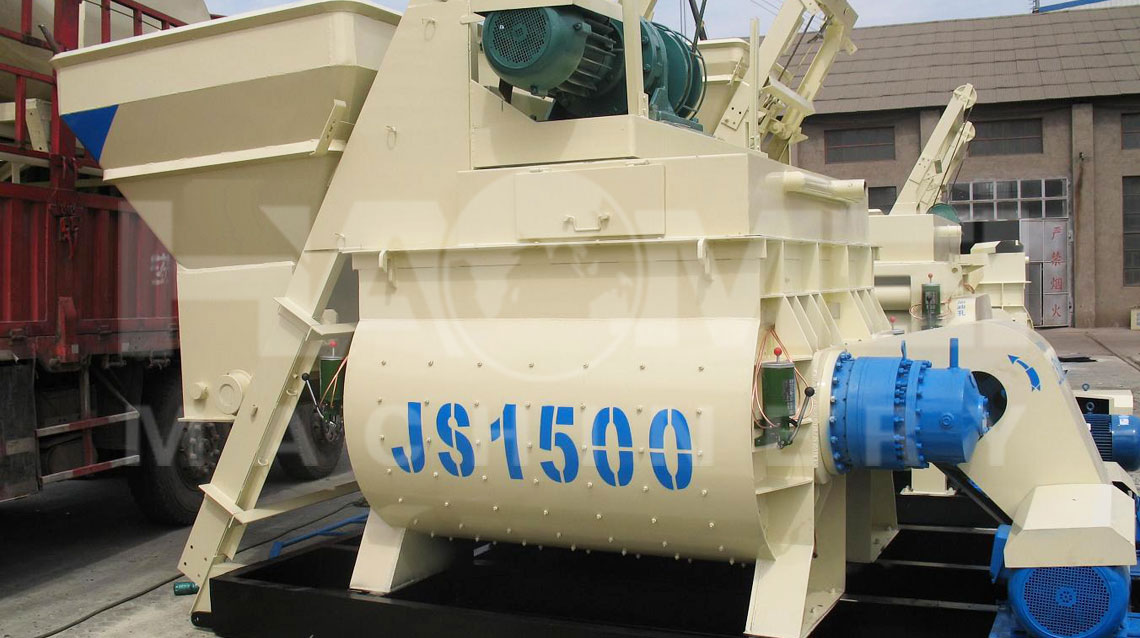 JS series twin-shaft concrete mixer with a high degree of automation, mixing good quality, high efficiency, low energy consumption, low noise, easy operation and discharge speed, plate and blade long life, easy maintenance and so on.
Make the composition on the macro and micro uniform
Destruction of cement particle aggregation, promote the development of dispersion
Destroy the surface of cement particles initial hydration of film wrap layers
Collision friction between particles and reduce dust effect of thin film
Improve mix every element in the exercise of the times and the crossover frequency of trajectories, accelerated homogenize.
JS series concrete mixer model have JS500, JS750, JS1000, JS1500 etc.
Technical Parameter of Concrete Mixer-JS500, JS750, JS1000, JS1500, JS2000, JS3000