Concrete Mixer Truck
Concrete mixer truck by the vehicle chassis and concrete mixing transport special device component. Concrete mixer truck chassis to use more vehicle manufacturers to provide two types of common chassis. Its private institutions including PTO, front and rear mixing tube stents, gearbox, hydraulic systems, the mixing tube, steering mechanism, and the cleaning system.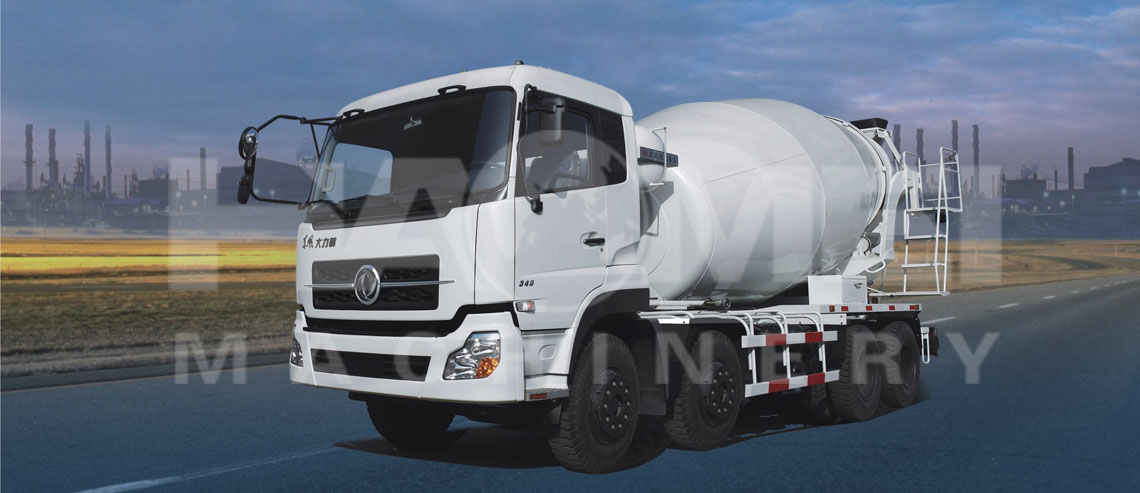 Concrete mixer truck working principle by taking the power plant will power the car chassis removed and driven variable displacement pump hydraulic system, the mechanical energy into hydraulic energy to pass quantitative motor, motor-driven gear and then, by the reducer drive mixing device of concrete stirring.
Concrete mixer truck model have HM6-D, HM8-D, HM9-D, HM10-D, HM12-D, HM14-D and HM16-D.