Mobile Concrete Batching Plant
Haomei mobile concrete batching plants have been designed for maximum efficiency and reliability for producing all types of high quality concretes, with production outputs from 25m³ to 100m³ per hour(Model:YHZS25, YHZS35, YHZS50, YHZS60, YHZS75, YHZS100).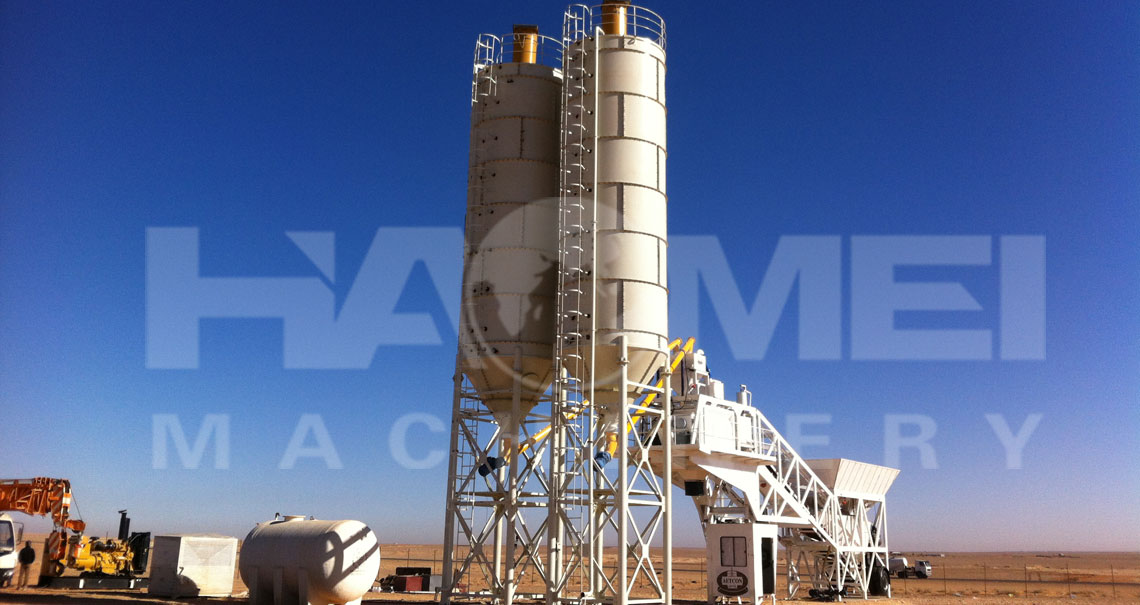 Introduction to mobile concrete mixing station
Mobile concrete mixing station is will concrete mixing station of material storage material, and weighing, and conveying, and mixing, and unloading materials and full control system overall concentrated and a trailer unit of concrete production equipment; it and fixed type automatic mixing station of all action process, and operation way, and maintenance maintenance completely same; while has mobile flexible, and disassembly quick simple, and store management simple, unique of features; is public railway, and bridge, and port, and hydropower, engineering mobile construction in the of best excellent distribution models.
Technical Parameter of Mobile Concrete Batching Plant-YHZS35,YHZS60,YHZS75,YHZS100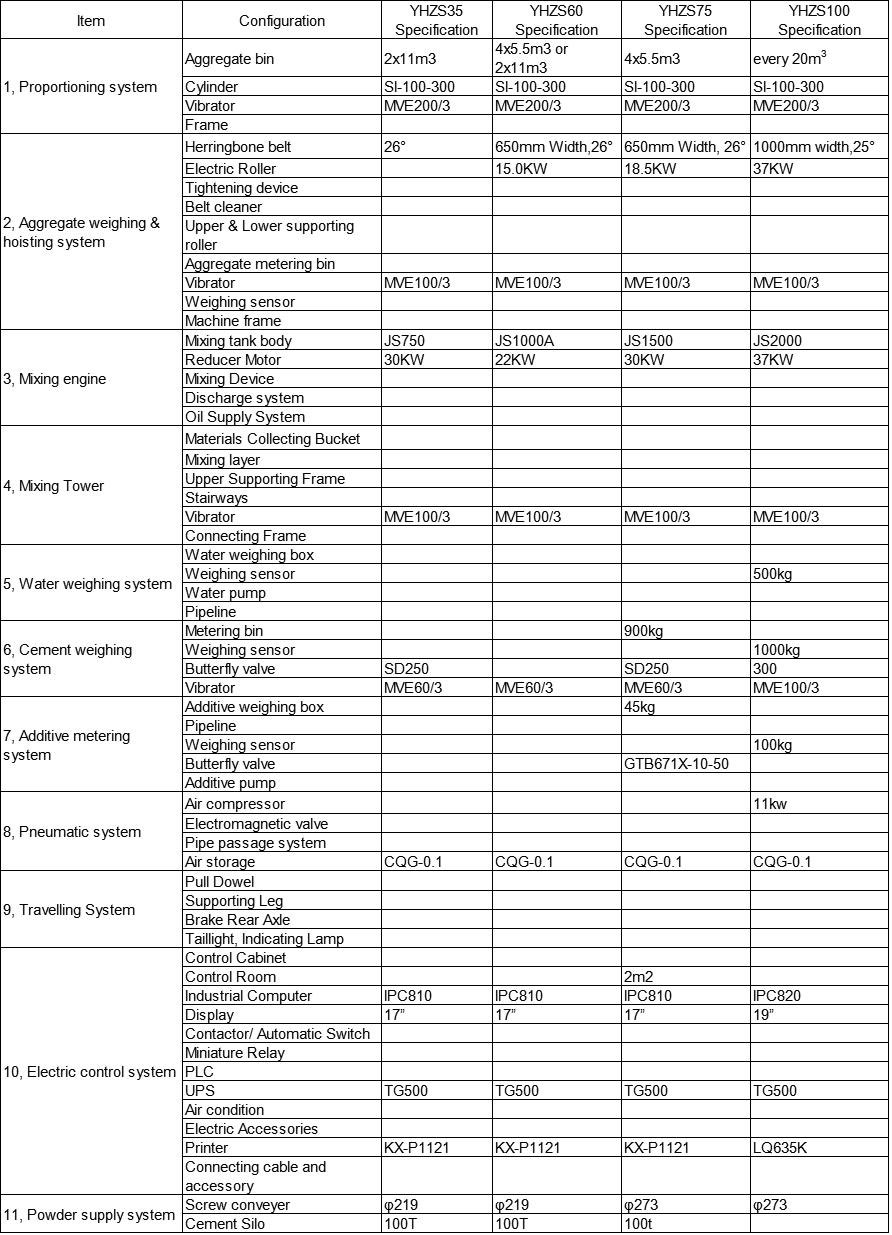 Composed of mobile concrete mixing station
1. main chassis: a cantilever-shaped mixer chassis, chassis contains a parked trailer truck traction pins, support leg chassis mounted mixer, cement and admixture of water metering; attached to patrol around, railing, etc.
2. Control: control room hosts bottom of the chassis inside the mixing station control systems, control systems and stationary mixing the same State control room as the whole point of front support point, transition when the control room put the collection on the stent; all of its control circuit without dismantling.
3. Aggregate proportioning measure: this system is located in the entire station's back-end, upper part of aggregate (sand, stone) storage Hopper, storage hopper can be divided into 2 or 4, and heightened to increase storage capacity, pneumatic door operation in turn, aggregate measurements for a variety of materials in accumulative way. Rear axle equipped with walking and work on the bottom frame leg.
4. Belt rack: the rack to connect host chassis and aggregates batching frame trusses structure inside the belt rack; the main frame, belt rack, ingredient framework as a whole constitute the mobile mixing plant main structure
5. peripheral components: cement silos and augers, peripheral parts are not working or transport the whole part, comprehensive transport without dismantling and disassembly.
6. Concrete mixer: JS-compulsory concrete mixer is generally used, rapid and uniform mixing liquid and dry concrete.
Haomei's mobile concrete batching plant plants are available with a variety of options and can be configured to meet each client's individual needs.